Welcome to Carwhinley Cars
Quality used cars in Cumbria
If you are looking for a 'Local' used car dealer, then you have found us! Our cars are sourced from the immediate area, from Franchised Dealers in and around Cumbria and the Borders. We also buy cars off the public and offer a great price for vehicles up to 8 years old.
We look for good pedigree … We service every car we sell before delivery. Every car has a 6 month Nationally Approved warranty with a company we have dealt with for 15 years. And yes, it IS worth the paper it's written on…
Every car will have 12 months MOT, we use two different local  independent  MOT centres for this.
We address advisories on MOT.
We can't sell you a 'new' 7 or 8 year old car. They are only new once. We can however sell you a second hand car that has been prepared to the best of our abilities.
I am fastidious with brakes and tyres I will always do my best to ensure your new car is as good as I can get it.
If you want any timing belt kit and water pump replaced on any car, wether it is due or not, we have a policy £150 plus VAT across the board. This more or less covers the price of the parts.
We fit for free.
---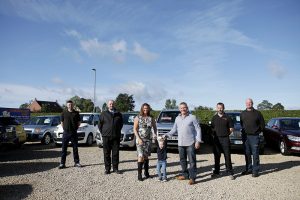 ---
Also, our commitment and exacting after care service ensures Carwhinley Cars is a name you can trust.
With all the above we are now pleased and proud to say we have become appointed as an AA Dealer Promise Independent used car dealer.
---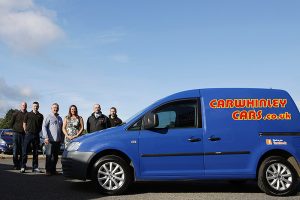 ---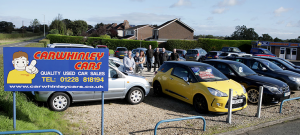 ---